It was a big success!  It's so fun to share Alphabet Anatomy and see those sweet, smiling little faces.  We had a slide show of our book and then showed our You Tube video, the Alphabet Anatomy Rap.  We even had two little dancers!  Alphabet cookies were the perfect snack and we ended our show with some fun prizes, to practice writing letters of course!
Many thanks to P.J. Nunn and the Barnes & Noble staff for all your assistance.  Also thanks to my amazing friends and family for your help and support.  I love you!!  Finally, thank you to the moms and dads for bringing your precious little ones to our event.  It was such a pleasure to meet you and I truly appreciate it from the bottom of my heart.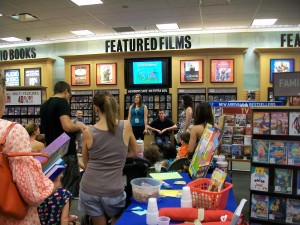 Our Introduction.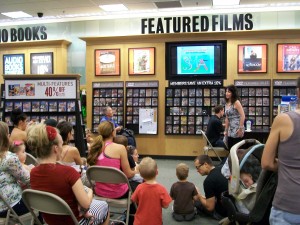 It's show time!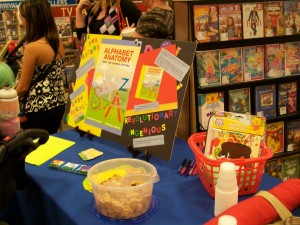 Our display table.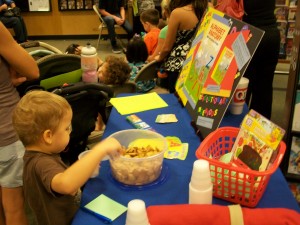 Cookies just make it more fun!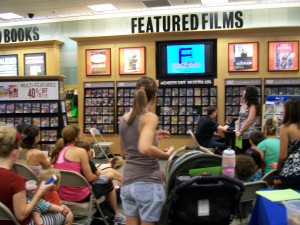 Our slide show — letter F takes the screen!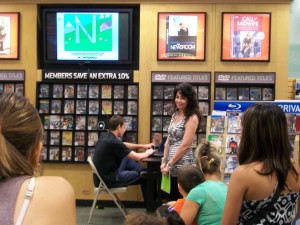 Letter N is up!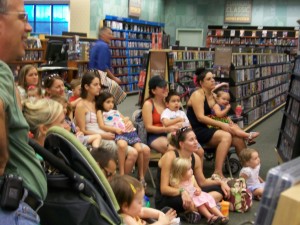 Our captive audience!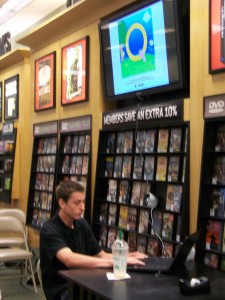 Branson running the show.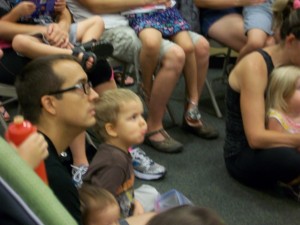 Meeting the letters.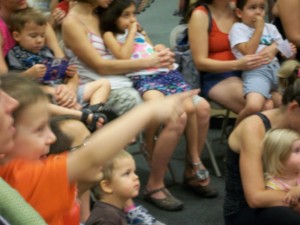 Mom, there's my letter!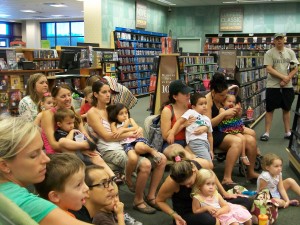 Never saw the letters like this before!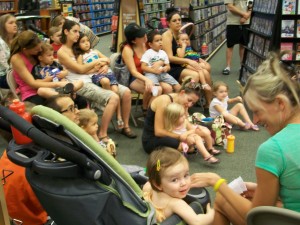 What a sweetie!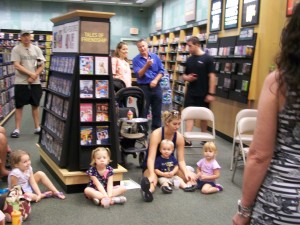 Waiting for our video to start.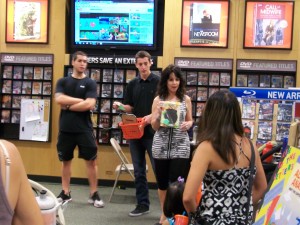 Prizes!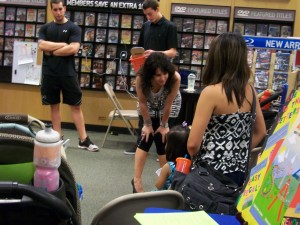 Congratulating the lucky winner!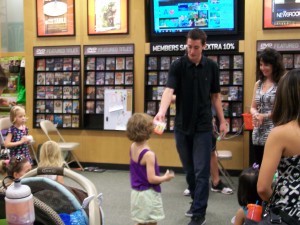 Another winner!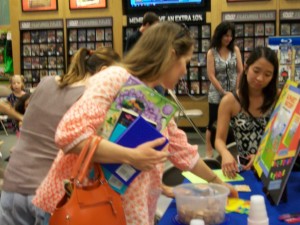 Thank you, parents!
My awesome friend, Andrea, made us a Letter A!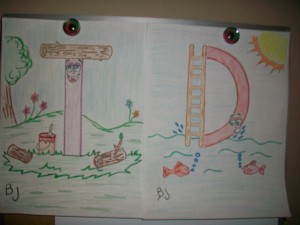 Samples of our coloring pages.
Looking forward to our next event at the Gilbert Southeast Regional Library on August 27th.  Have a wonderful week!