About the Author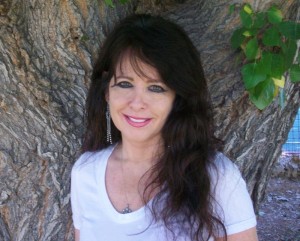 Hi and welcome! Thanks so much for visiting Alphabet Anatomy. In addition to writing these books, my greatest accomplishment is being a mom to four amazing sons (all grown up now, much to my dismay). I'm also blessed to be married for over 30 years to a pretty great guy, who is now a retired firefighter (the years fly). We all live in sunny Arizona although I was born in freezing cold (but very beautiful) upstate New York. I worked as a Legal Assistant for many years and have always liked all things pertaining to the English language. Many people have asked if I'm a teacher. While being a teacher is not my profession, as a mom I was the first teacher to all of my sons. I'm also a die-hard dreamer, treasure hunter, nature lover, poetry writer, truth seeker, bargain shopper, and admirer of all things that emit beauty, kindness, and love. Our fur family consists of 3 lovable, spoiled dogs (Rocco, Ryder, Ronin) and one cat (Neo) who all make life a little more fun and interesting.
 My Gorgeous Sons


In January 2014, my life changed forever. I became a grieving mother… My first born — incredibly gifted, gorgeously handsome — my Nathan — was only 28. I always said I was never strong enough to endure such a fate. But then, life just throws these curve balls and you realize you have no choice. So I survive, because I must. I only become brave enough, three years later in January 2017, to even utter the words publicly. My path out of the all-encompassing, relentlessly cruel desolation was the most difficult thing imaginable. It made me see the world so differently. I may write about it from time to time as I continue to navigate this most unwelcome road. Thank you in advance for your understanding and support.
About the Illustrator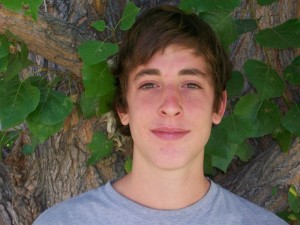 This is Branson, the youngest of my boys and my artist/co-collaborator. I first noticed his artistry at age 4 when he drew Donald Duck's nephews — Huey, Dewie, and Louie — on a napkin at the kitchen table. I wrote the capital letter rhymes to help him write the alphabet letters in kindergarten. Yup, his first teacher! Years later, at age 16, Branson brought the letters to life, perfectly capturing each unique personality with his creative drawings. Art is his main passion, and skateboarding is a very close second. A budding entrepreneur, he creates his own t-shirt designs for a company he and his friends started called EPOD (Elevated Perceptions of Dimensions). He also writes very original and thought-provoking song lyrics, plus he agreed to sing in our first video: the Alphabet Anatomy Rap (as long as I wouldn't tell anyone it was him, which apparently wasn't very cool for a teenager). I'm glad to say he's gotten over that, however, so it's no longer a secret.
Our Story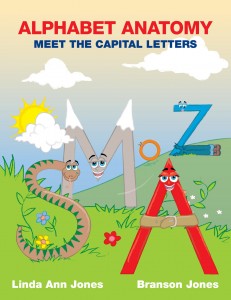 Writing Alphabet Anatomy's first capital letter rhymes was just me as a mom trying to help my son with his handwriting. Once Branson mastered those skills, I just tucked the rhymes away in a file cabinet…, and there they stayed for over ten years. I had no idea they would become a future book. It was quite by accident that I found them again in the middle of packing and moving to another house. When I read the rhymes again after all those years, I thought they could help other kids too, and now here we are!
After Branson illustrated the letters, I made a mock book and brought it to our local library for some feedback. The librarian said she loved it and told me she'd often had parents ask for an alphabet book on how to write the letters but she hadn't known of any before; and she told me her daughter would love it too! I walked out of the library that day super encouraged and, needless to say, very happy. For the longest time, I've hoped that my writing could make a positive difference in the world somehow, even it made just one person's day a little brighter. I sold some of my poems in the scrapbook market many years ago and have saved all the sweet cards and messages from people who were touched by them. To help kids master the alphabet letters and thereby contribute to their early literacy foundation is a very worthy goal indeed, and one that I will gladly and humbly embrace.
So, to all of you who have kindly managed to land here on this page, I sincerely thank you for visiting. I wish you all the best that life has to offer as you also navigate whatever journey you have chosen. I hope it's your passion and I hope all your dreams come true.
Blessings to you and yours!