Letter D digs his daily diving routine and practices diligently.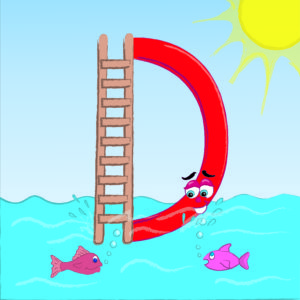 D climbs a ladder, circles right in a dive,
swims back to the ladder, and comes out alive.
D – Dive
He's determined to reach his destiny of establishing himself as the world's most dynamic diver ever! Is there something you like to do that you practice diligently?
Now is a great time to introduce letter N!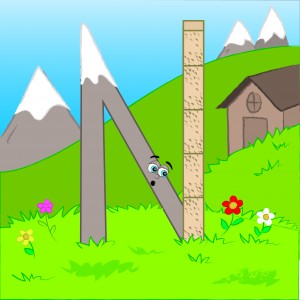 N is 1 pointy mountain that nosedives to a fall,
right into his neighbor, who put up a wall.
N – Neighbor
We should all naturally strive to be neighborly, right?  Letter N certainly tries… How can you be a good neighbor?
Let's meet letter G!  Guess what his favorite time of day is…?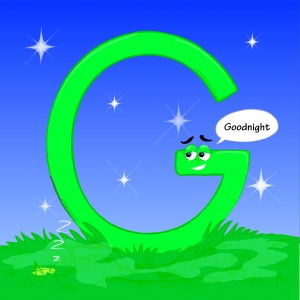 G has a round back but stays open at right,
where he takes one step in, and then says goodnight.
G – Goodnight
Bedtime! What's your favorite time of day? What's your favorite bedtime routine?
Thanks for visiting some more of our letters!