The letters alive like never before — living life according to their shapes. 
That's ALPHABET ANATOMY!

Learning the letters of the alphabet is perhaps the most integral part of your child's literacy journey.  By exploring the letters' lives, you can reinforce letter sounds and recognition, build and develop vocabulary, engage in fun discussions and writing activities, enhance cognitive development and critical thinking skills, even teach character traits and healthy living tips.  Most importantly, you'll be helping your child build a solid and essential early literacy foundation so vital to future success.
And nothing makes the letters happier!
COMING SOON!  "Life Behind the Letters," where Alphabet Anatomy's loveable letters reveal more about their lives with an amusing rhyming story for each capital letter, using lots of alliteration, and a focus on enhancing vocabulary.
Discover more about letter A: visit letter A.
Preview letter C's rhyming story:  letter C teaches compassion.
Below is more on letter C and a brief description of what keeps letters E and T busy!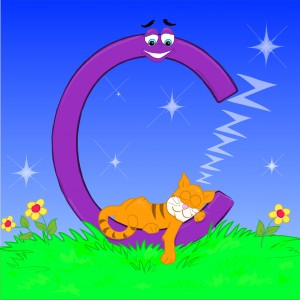 Her compassion for cats is commendable and she is completely committed to caring for as many as she can safely accommodate.  She hopes to one day construct a cat compound for the cuddly, curious, and compelling creatures where she can enjoy even more of their company.  It has been her custom to create a cozy corduroy comforter as a complimentary gift for each cat she comes in contact with.
Can you think of another complimentary gift that the cats might like to receive?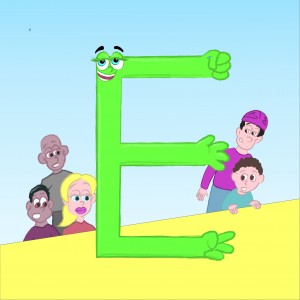 Eccentric and energetic, she regularly exhibits extravagant embellishments upon her person and enjoys the attention she seems to elicit everywhere.  She is especially fond of emeralds. Her extra extremity enables her to complete tasks in an exceptionally expedient manner.  As such, she emphasizes her unique and effortless ability to extend a helping hand whenever needed.  Each year, she endeavors to expand her renowned Easter egg extravaganza, and her enthusiasm is quite entertaining.
What are some ways that you can lend a helping hand to someone?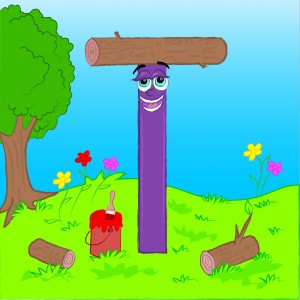 Tirelessly he toiled to build the towering tree house that is now the talk of the town!  With a twist of tortoiseshell trimmings, top-notch red-tone timber, and a ten-foot tall turquoise turret that twinkles at twilight, tots have a tendency to trespass.  Tarantulas and termites are not allowed, but traditional tours are hosted each day at twelve for all other travelers where they can tuck through the tunnels and ride the tumultuous tilting tire tube.   The tiptop telescope that also plays tunes is truly triumphant, as is the trail of toy trucks and trains that teeters on a track by the tickle bar.
What would you add to the tree house to make it even more terrific?