Meet the Capital Letters
**2013 PAL Award Winner**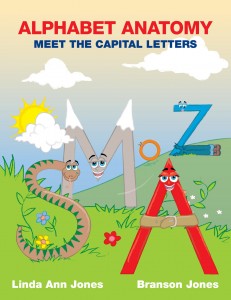 Welcome!
If you have been seeking a fun and easy way to teach your child the alphabet, you've come to the right place!  In Alphabet Anatomy, each letter is accompanied by a special rhyme and illustration that tells about its shape, sound, and how to write the letter.  Alphabet Anatomy helps accelerate your child's mastery of the alphabet in a very unique and innovative manner.
How it works.
You see, the English language is extremely complex and children face an enormous challenge in having to associate abstract visual symbols with their corresponding letter names and sounds.  But unlike other alphabet books that use varying themes to teach letter recognition, Alphabet Anatomy breaks down that barrier by giving life to each letter based on its shape.
Not only does Alphabet Anatomy provide easy visual and auditory recall of the fundamental letter components, your child will experience all the additional benefits that rhyming provides!
It's never too soon to begin reciting the rhymes to your child.  Think of them as nursery rhymes for the alphabet letters.  Alphabet Anatomy's letters know that the journey to reading is magical. And they are so excited to share their lives with your child!
Commit to helping your child memorize the verses.
As your child grows, help them memorize the verses on their own in order to facilitate their mastery of each letter.  Once your child is able to begin writing practice, reciting the verses will bring to mind the visual and auditory picture of the letters, accelerating writing as well as reading skills.
Our Parent Guide enhances the learning fun.
Be sure to check out our Parent Guide that is meant to accompany Meet the Capital Letters to discover ways to effectively engage your child in everyday routine activities that easily transform into valuable learning opportunities.  For each letter, the Parent Guide also presents a discussion topic, craft activity, additional learning concepts such as colors and shapes, and a kinesthetic movement to reinforce letter recognition.
Read the first review here:  alphabet-anatomy-parent-guide
Below are samples of a few of our favorite verses and illustrations.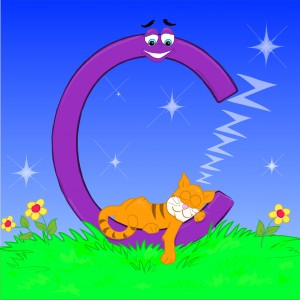 C is a circle that doesn't quite close.
Her right side stays open where cats like to doze.
C – Cats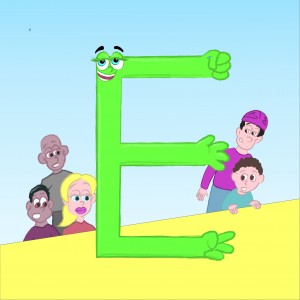 E has three right arms from her top to her toes.
And everyone stares, everywhere she goes.
E – Everyone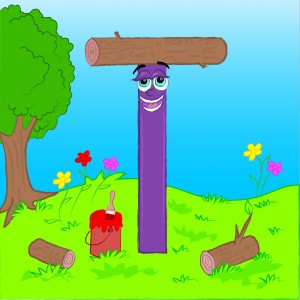 T stands tall hauling timber on top of his head.
He's building a tree house and painting it red.
T – Timber
More titles on the way!